Facilities
Getting the most out of your stay at Lilypond
Bird watching, koi fish watching, and a nature trail - these are just some of the relaxing activities at Lilypond Country Lodge.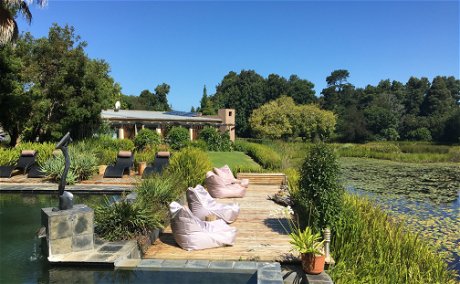 Leisure Deck
Daydream over a book from our library, sunbathe with the kingfishers and the cormorants, or simply relax on your comfortable lounger on our leisure deck overlooking our swimming pool, lily ponds, and gardens.
This is the way to enjoy Lilypond Country Lodge's relaxing ambiance to the fullest!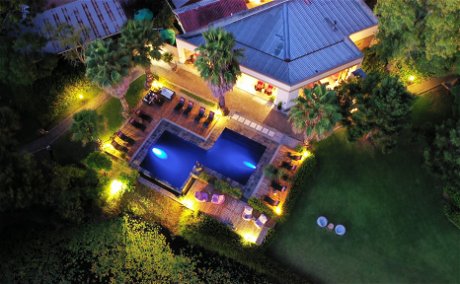 Birds eye view of the swimming pool and ponds
The rim-flow infinity ledge of our black-marbled, Zen-style swimming pool makes it look like the pool is actually one of our beautiful lily ponds. Surrounded by wooden decks on various levels, with lush gardens and the natural forest in the background, and with palms and indigenous, pink-flowered keurboom trees to provide welcome shade, this is the perfect place to laze away a hot summer's day.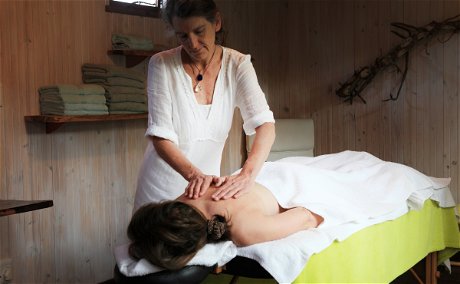 Massage Treatments
Hands-on massage is a wonderful way to relieve stress through the healing powers of the therapists' touch.
Wellness massage
A wellness massage has the primary purpose of relaxation and increasing well-being. Let yourself be spoiled with gentle massage strokes and fragrant oils.

Sports Massage
In comparison to a wellness massage, deeper muscle layers are worked on here with the aim of relieving tension. This can have a beneficial effect after intensive physical activity (note: not recommended for sore muscles!) and promote regeneration. The sports massage is also suitable for all people who tend to stiff muscles and back or neck pain due to stress, sitting incorrectly, driving a long time or working on the computer. During the treatment, I specifically address the tension and adhesions in the muscles that cause this pain.

Trigger Point Massage
The aim of trigger point massage is to relieve pain caused by existing trigger points. Trigger points occur as palpable knots in the muscle tissue. They are sensitive to pressure and can radiate the pain over large parts of the body.
During the pressure massage, which is individually adapted to you and your body, the tight tissue is loosened again. The oxygen supply in the corresponding areas is improved and the acidification of the tissue is reduced.

All three types of massage can be combined according to your needs and are offered as a back, neck, shoulder or full body massage.
·         Please enquire at Lily Pond Reception about availability and time.
·         All treatments are done in our own SPA room.
·         Treatments are added onto your Lily Pond account and you only pay when checking out.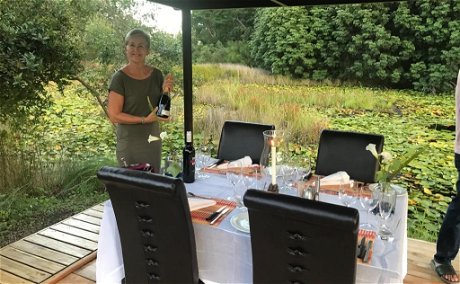 Private dinner
On our island in one of the lily pond's we can arrange on request a private dinner, but weather and availability of staff depending.