Pre-Season Staff Outing
Posted on Sat August 26, 2023.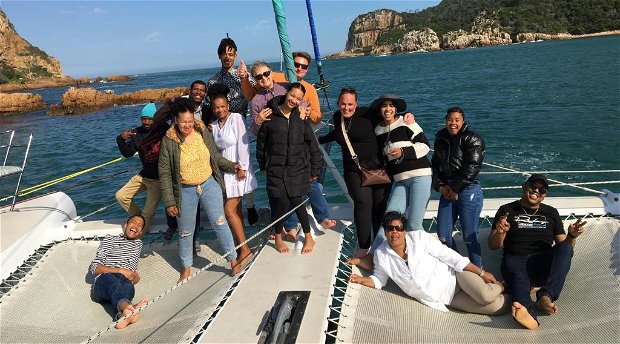 Pre-Season Staff Outing to build Team Spirit for a busy season ahead.
On Wednesday the 16th August 2023 we had a wonderful outing with our Staff, this time we decided to take them out on a Sailing trip through the Knysna Heads thanks to the Team from Ocean Sailing Charters.
For some of our staff it was a first-time experience not only on a boat but on the open ocean waters. We could not have asked for better weather and our experience on-board the Catamaran Sailing LaraBelle was phenomenal. Niels even had the opportunity to steer the boat back into the Knysna Lagoon along with the captain. 
It is important for us to provide our staff with knowledge and experience of all the wonderful things to do in our area, this way they can assist guests in making choices about places to see and things to experience during their stay with us.